Thank you for visiting our new website! We are one of the only agencies in the country that provide oversight of volunteer guardianships. These are legal guardianships under which a person is given the legal right and duty to care for another person who has been determined to be mentally incapacitated. The guardians are trained a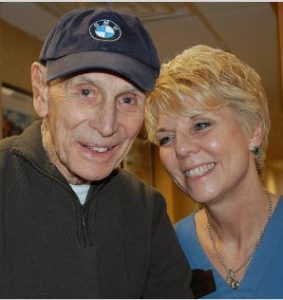 nd vetted volunteers, approved by the court to make decisions for their ward. The wards often live alone, and have no family or friends able to take on this responsibility. Our agency supports the guardians by providing legal, financial, social, and healthcare expertise in all aspects of guardianship.  
Whether you support our agency by contributing financially or volunteering your time to provide guardianship to an incapacitated individual in your community, you are making a real difference in someone's life. We have improved people's living conditions, brought families together, provided needed medical services and housing, and obtained public health insurance for qualified wards. Through our educational series, we provide public information sessions to alert families to conditions leading to social isolation. As the country's population ages, the need for guardianship and guardianship outreach activities increases. Our goal is to extend our advocacy and outreach activities beyond Hunterdon, Warren, and Somerset counties.
With your help, we can make volunteer guardianship a community institution in all counties.